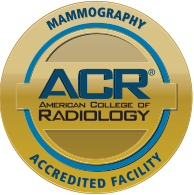 A mammogram is a special X-ray examination of the breast, performed by compressing the breast between two plates to capture the image of the tissue. Regular screening examinations enable early detection of breast cancer, which leads to a significant increase in the chance of recovery.
Priority Radiology is proud to offer 3D mammography — also known as breast tomosynthesis — for breast cancer screening. It produces a three-dimensional view of the breast tissue that helps radiologists identify and characterize individual breast structures without the confusion of overlapping tissue.
Our Selenia® Dimensions® breast tomosynthesis system offers exceptionally sharp breast images, an advanced ergonomic design providing more patient comfort, and the ground-breaking tomosynthesis platform that delivers superior screening and diagnostic performance for all breast types.
We believe breast tomosynthesis can benefit all screening and diagnostic mammography patients, and is especially valuable for:
women receiving a baseline screening
those who have dense breast tissue
women with a personal history of breast cancer
When combined with a conventional 2D mammography, breast cancer screening with tomosynthesis has a 40% higher invasive cancer detection rate than conventional 2D mammography alone. Tomosynthesis technology gives radiologists increased confidence with up to a 40% reduction in recall rates.
The 3D screening experience is similar to a traditional mammogram. During a 3D Mammogram exam, multiple, low-dose images of the breast are acquired at different angles. These images are then used to produce a series of one-millimeter thick image "slices" that can be viewed as a 3D reconstruction of the breast.
In addition to this advanced technology, we offer Saturday hours for your convenience, a group of seasoned technicians, a caring team, onsite radiologists to read your results, and a focus on your comfort from start to finish. It's this combination that makes us southern Indiana's leader in 3D mammography.
Mammography Prep Instructions
Make sure it has been a year since your last mammogram unless you were scheduled/instructed for follow-up images sooner than a year. (Due to insurance company requirements).
Please bring your insurance card and your order IF you were given one by your doctor.
Please try not to wear any deodorant, powders, or lotions at time of exam.
If you have had any prior images taken on the area of interest, please let a staff member know so we can obtain the images and reports for comparison.
Your arrival time will be 15 minutes before your appointment time so you can be registered before your exam.