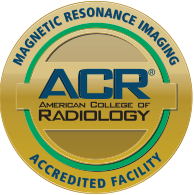 Magnetic Resonance Imaging (MRI)
Magnetic resonance imaging (MRI) is a noninvasive way for your doctor to obtain high-resolution images of the organs, tissues and bones in your body using a magnetic field and radio waves. It can even produce 3D images that can be viewed from different angles.
Priority Radiology is the first choice in Southern Indiana for MRI. We have two advanced Siemens Open Bore MRI Machines for maximum patient comfort and the most detailed images — plus evening and Saturday hours, experienced technicians, a caring team, onsite radiologists to read your results, and a focus on your comfort from start to finish.
While MRI is the most frequently to capture images of the brain and spinal cord, it is also used regularly when doctors need a detailed look at heart and blood vessels, need to check for tumors or other abnormalities of organs, or want a better picture of bones and joints.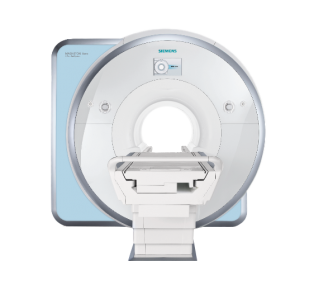 Since an MRI machine uses a powerful magnetic field, you'll need to answer these three questions before your procedure. If the answer to any of these questions is yes, please inform us immediately!
Do you have a pacemaker, heart valve, aneurysm clip or cochlear implant?
Have you ever had brain, heart, eye, or ear surgery?
Do you have any metallic objects or implant devices?
If you've ever been injured from metal slivers, shavings, or other metal objects in your eyes, please notify a staff member so we can determine if you need an x-ray prior to MRI.
If you have a history of kidney disease or kidney failure and your exam is scheduled with contrast, please notify us so a technologist can determine whether contrast should be used.
If you have had any prior images taken on the area of interest, please either bring them with you or let a staff member know so we can obtain those previous images and reports for comparison
If you are scheduled for an exam of the brain or cervical and you are severely claustrophobic, we recommend you contact your doctor for a possible sedative. If you do not have a prescribed medication for pain we recommend taking an over the counter medication to help (for example Tylenol or Ibuprofen).
If you are scheduled for an exam of the lumbar and have had back surgery, please notify us.
If your exam has been ordered with contrast that will require us to start an IV, please drink large amounts of water prior to your appointment. This allows your body to be adequately hydrated, potentially reducing the number of needle sticks.
Bring insurance card and your order IF you were given one by your doctor.
Please bring a list of your medications.
If you are having an abdominal exam, please refrain from eating or drinking (except water) 4 hours before your exam.
For your safety, we'll have you change into scrubs for this exam. Please avoid wearing earrings, necklaces, hairpins, watches or other jewelry.
What is the most important information I should know about PROHANCE?
PROHANCE is a medicine that will be given to you for your magnetic resonance imaging (MRI) procedure.
PROHANCE contains a "heavy metal" called gadolinium. Small amounts of gadolinium can stay in your body including the brain, bones, skin and other parts of your body for a long time (several months to years).
There are no known harmful effects from gadolinium staying in the body in patients with normal kidneys. More studies on the safety of gadolinium are underway.
The amount of gadolinium that stays in the body is different for different gadolinium medicines. Gadolinium stays in the body more after Omniscan or Optimark than after Eovist, Magnevist, or MultiHance. Gadolinium stays in the body the least after Dotarem, Gadavist, or ProHance.
Some people can feel pains, tiredness, and skin, muscle or bone ailments for a long time. These conditions have not been directly linked to gadolinium.
People who get many doses of gadolinium, women who are pregnant and young children may be at increased risk from gadolinium staying in the body.
Some people with kidney problems who get gadolinium can develop a condition with severe thickening of the skin, muscles and other organs in the body (nephrogenic systemic fibrosis). Your healthcare provider should screen you to see how well your kidneys are working before you receive PROHANCE.
What is PROHANCE?
PROHANCE is a prescription medicine called a gadolinium-based contrast agent (GBCA). PROHANCE is used with a magnetic resonance imaging (MRI) scanner to see problems in your body.
Do not receive PROHANCE if you have had a severe allergic reaction to GBCAs including gadoteridol, or any of the ingredients in PROHANCE.
Before receiving PROHANCE, tell your healthcare provider about all your medical conditions, including if you:
have had any MRI procedures in the past where you received a GBCA. Your healthcare provider may ask you for more information including the dates of these MRI procedures.
are pregnant or plan to become pregnant. It is not known if PROHANCE can harm your unborn baby. Talk to your healthcare provider about the possible risks to an unborn baby if a GBCA such as PROHANCE is received during pregnancy.
have kidney problems
have diabetes
have high blood pressure
have had an allergic reaction to dyes (contrast agents) including GBCAs
What are the possible side effects of PROHANCE?
See "What is the most important information I should know about PROHANCE?"
Allergic reactions. PROHANCE can cause allergic reactions that can sometimes be serious. Your healthcare provider will monitor you closely for symptoms of an allergic reaction.
The most common side effects of PROHANCE include: nausea, taste perversion, headache, feeling hot, or burning at the injection site.
These are not all the possible side effects of PROHANCE.
Call your doctor for medical advice about side effects. You may report side effects to FDA at 1-800-FDA-1088.
General information about the safe and effective use of PROHANCE.
Medicines are sometimes prescribed for purposes other than those listed in a Medication Guide. You can ask your healthcare provider for information about PROHANCE that is written for health professionals.
What are the ingredients in PROHANCE?
Active ingredient: gadoteridol
Inactive ingredients: calteridol calcium, tromethamine
Manufactured by: BIPSO GmbH-78224 Singen (Germany)
Manufactured for: Bracco Diagnostics Inc., Monroe Township, NJ 08831
US Patent No. 5,474,756; 5,846,519; and 6,143,274.
For more information, go to www.imaging.bracco.com or call 1-800-257-5181.
This Medication Guide has been approved by the U.S. Food and Drug Administration Issued: 1/2018 COEB502